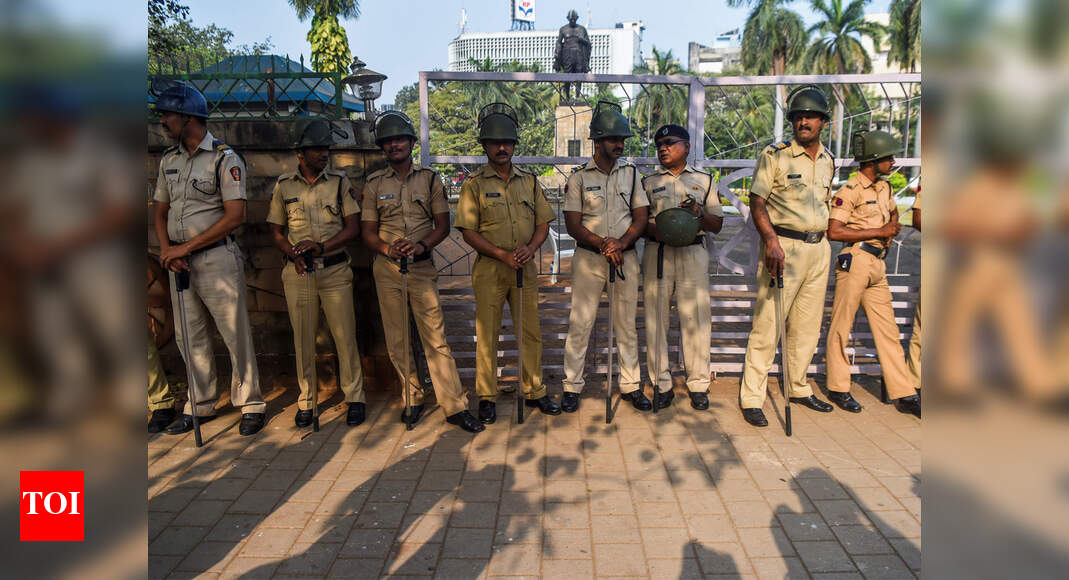 AURANGABAD: Police personnel across the state will no more be found wearing different shades of uniform as the
Police have defined universal colour code for the khaki cloth used by them.
The colour code, PANTONE 18-1022 TCX, has been set as the standard shade and to ensure that it remains readily available in the market, the code has been shared with all the leading cloth manufacturers.
A communication issued by additional director general (planning and coordination) S Jaganathan states, "Khaki is the prestige of the police department. While serving, it is essential for policemen to have uniformity in the uniform they wear. It has been noticed that policemen wear different shades of khaki because they purchase cloth from different places."
The state police headquarters has instructed all the superintendents and commissioners of police to ensure that the communication is not only passed on to their subordinates, but also to ensure that they stitch new uniforms using khaki cloth of the defined universal colour code only.
Since 2014, policemen of the rank of constable to assistant sub-inspector, have been paid Rs 5,167 every year for purchasing the uniform, comprising 25 articles and the khaki dress.
As per a GR issued by the state home department last year, the IPS officers serving in the Maharashtra cadre have started getting higher clothing allowance of Rs 20,000 per year from the earlier of Rs 14,000 per year. This allowance has also been linked with the dearness allowance of these officers and would proportionally increase with each hike.
Of all the men serving with the state police department, officers of the rank of police sub-inspectors to superintendents of police (state services) are entitled to a meagre Rs 1,250 per year, which is Rs 6,000 every four years for the uniform.
The authorities maintained that it was in the mid-1800 that British soldiers in India, while trying to match with the local conditions and natural colours, began dyeing their white uniforms with dusty colour, using anything from muddy water to tea. Since then, khaki has continued to be a part of police uniform in Maharashtra.