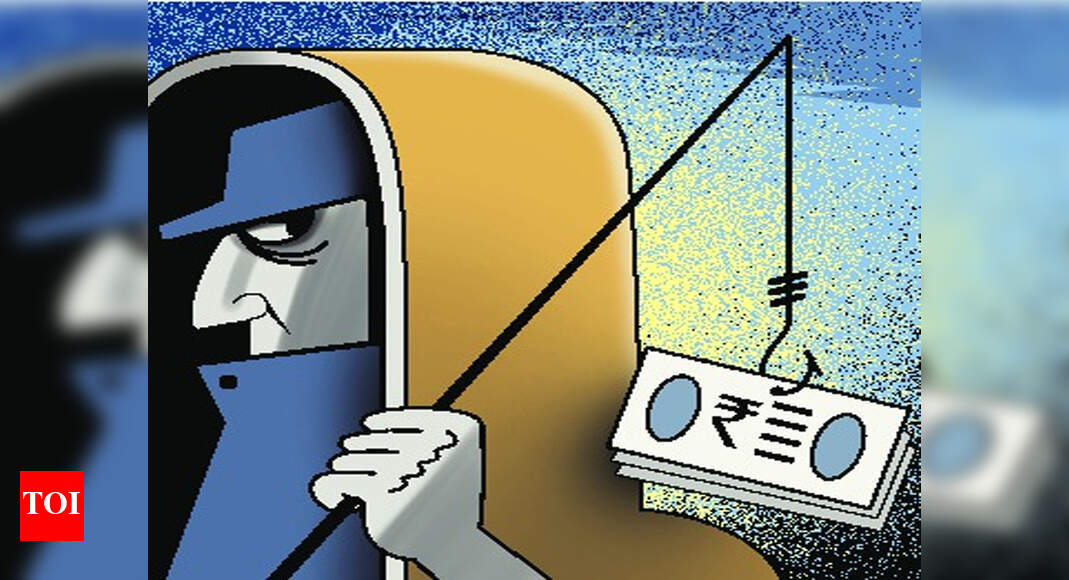 PUNE: Three men were booked on Thursday on the charges of posing as senior officers of the National Defence Academy (NDA) and duping a 22-year-old youth from Uttar Pradesh of Rs 1.32 lakh by sending him a fake joining letter for the post of an Air Force flying officer.
The youth, Navin Tripathi, has lodged a complaint with the Uttamnagar police in this regard. According to the complaint, while pursuing his studies, Tripathi had appeared for the NDA entrance test in September 2015. In January 2016, he was informed through an email that he needed to come to Gandhinagar in Gujarat for an interview in May that year.
"When Tripathi went for the interview, one of the three suspects, who was posing as a senior officer of the NDA, took his interview," an officer from the Uttamnagar police said.
After the interview, Tripathi was instantly given a letter for a training, which was to start from July 2017 at NDA in Pune. "After that Tripathi was summoned eight times to Pune for various meetings, which were held at a restaurant near Chandni Chowk," the officer said.
On July 25, 2017, Tripathi received an email stating that his training had been cancelled due to a fraud by few students during medical tests. On May 25, 2019, Tripathi received another email, asking him to come for a meeting to the same restaurant in Pune on May 29 2019, the officer said.
"About 30 students were present at the meeting. The man posing as the officer from NDA, along with his two accomplices who also claimed to be senior officer of the NDA, told Tripathi that his training will start from January 1, 2020. They then asked him to pay Rs 1.32 lakh via a demand draft in training charges," the officer said, adding that after Tripathi gave them the demand draft for the said amount, he received a call letter and other documents via post in July last year.
"Tripathi was asked to report to NDA between December 26, 2019, and January 1 this year. On January 1, when Tripathi went to the NDA, an officer checked the letter and other documents and told Tripathi that they were fake," the officer said, adding, "The officer also told Tripathi that his name was never selected for the course."
"The suspects were fraudsters and they duped Tripathi by sending a fake joining letter. Our probe is on," Sunil Pandharkar, senior inspector of the Uttamnagar police told TOI.
The police have registered the offence under sections 420 (cheating), 419 (cheating by personation), 464, 465 (forgery) and 468 (forgery for the purpose of cheating) of the Indian Penal Code.
The police have received only one complaint in this regard so far.